JVED Publishing
Founders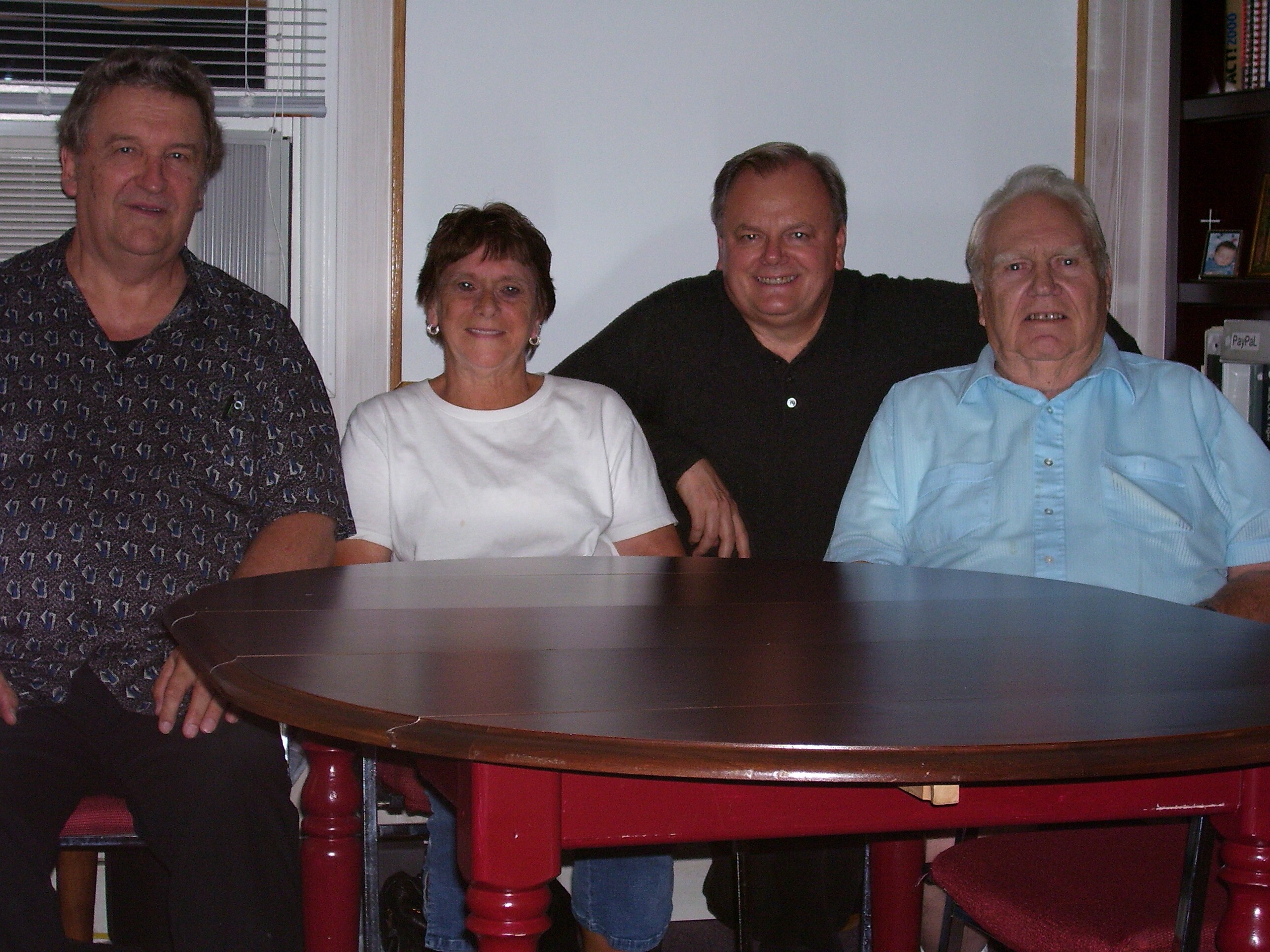 Left to Right in Photo
Dean H. Mattila (Dean)
Jacqueline L. Mattila (Jackie)
Edward G. Palmer (Ed)
Vernon Enstad (Vern)
JVED
Jackie
Vern
Ed
Dean
---
God used Dean H. Mattila, Jacqueline L. Mattila, and Vernon Enstad to assist me. Perhaps to help me understand that the truth of what I witnessed was not a mistake. They are the three righteous people whom God chose for me, from within the organized church, to share a new spiritual journey unfolding with God.
These three alone dared to stand tall for the truth and stand by my side when I left a fellowship of Christians who long ago decided to turn their back on the truth of God's Holy Word and instead embrace mythology as Apostle Paul predicted. Our journey started in 1996, and for four years, God used His Holy Spirit to reeducate us with the truth of God's Word.
Then, in October 2000, we formalized the ministry by incorporating Apostle Ministry Inc. By 2002, it became apparent an apostolic writing ministry was taking shape. That's when JVED Publishing was born as an Indie self-publishing arm of Apostle Ministry, Inc. In 2005 the Book Of Edward, a four-volume set of books explaining who Jesus was talking about in Matthew 7:21-23, was published. It would become the first of many writings for God.
---
JVED Publishing
Est. 2002
Dean H. Mattila Obituary